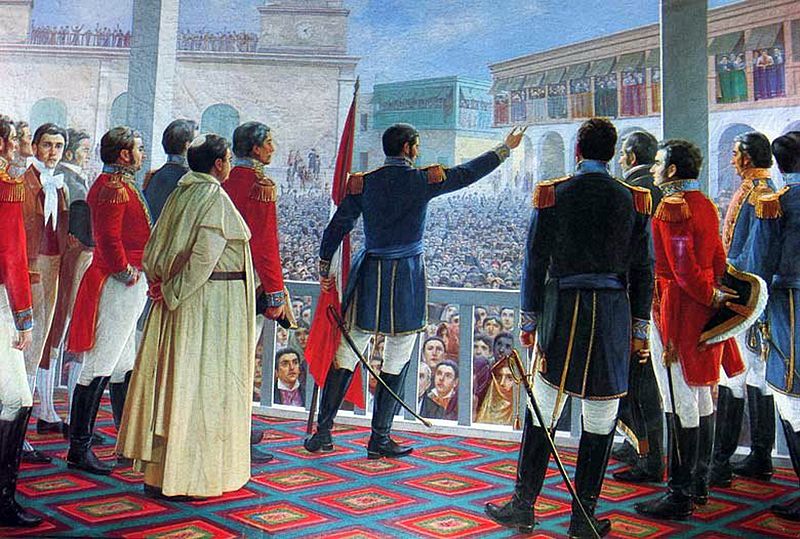 José de San Martín proclaims the independence of Peru in 1821. Painting by Juan Lepiani, 1904. Photographic reproduction by Discjockey. Public domain. Available from Wikimedia Commons.
The Fiestas Patrias are the national holidays celebrating Peru's independence from the Spanish Empire. July 28 commemorates Peru's independence (which was proclaimed by José de San Martín on 28 July 1821), and July 29 honors Peru's armed forces and national police. These holidays are very important in Peru, and many people take long weekends to celebrate.
On July 28, the day begins with a 21-cannon salute. There is a flag-raising ceremony, and the president of Peru gives an address about the state of the nation. A military parade is held on July 29. The Peruvian flag is displayed throughout the month of July.
I do not have Peruvian ancestors, but my sister-in-law is from Peru.
References
Fiestas Patrias (Peru)
Peruvian Independence Day
10 Ways to Celebrate the Fiestas Patrias of Peru in Lima