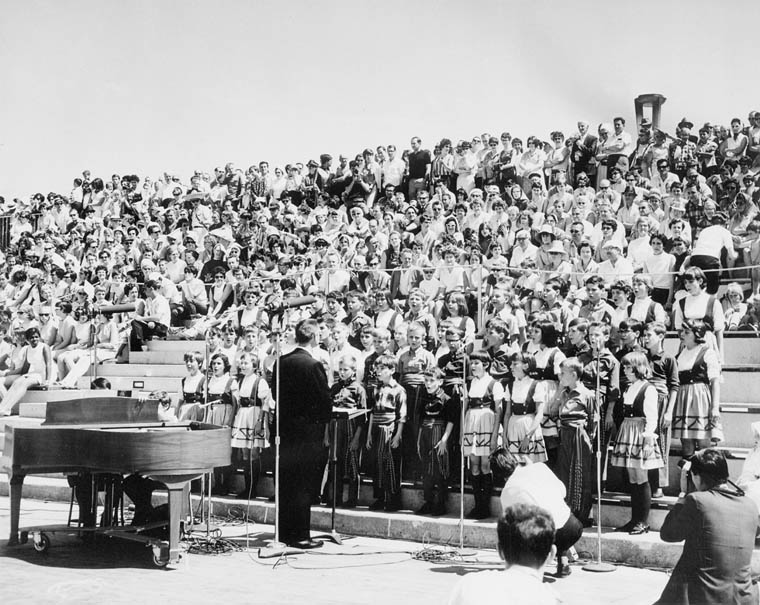 Various ethnic groups from many areas on Canada Day and the Centennial of Confederation (Montreal, Canada). 1 July 1967. Photo by Ray Duguay. [Copyrighted free use. Copyright held by the Library and Archives Canada. Restrictions on use: nil.] Available from Wikimedia Commons.
July 1 is Canada Day, the anniversary of the
Constitution Act, 1867
(formerly called the
British North America Act
), which united New Brunswick, Nova Scotia, and the
United Province of Canada
) into a single country, Canada. The day was originally called
Dominion Day
. It was renamed Canada Day after the Parliament of the United Kingdom enacted the
Canada Act
in 1982, which made Canada completely independent.