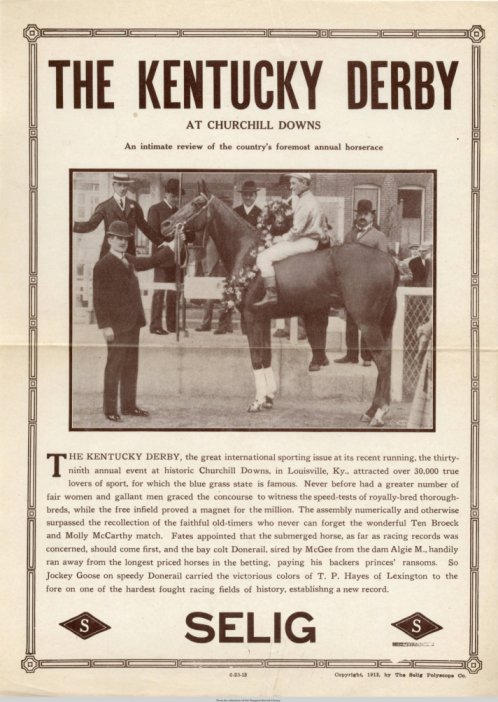 Release flyer for the Kentucky Derby, 1913. By Chicago : Selig Polyscope Co., Publisher [Public domain]. Available from Margaret Herrick Library Digital Collections and Wikimedia Commons.
Since 1875, the Kentucky Derby has been held annually at Churchill Downs in Louisville, Kentucky on the first Saturday in May. It is the first leg of the Triple Crown; it is followed by the Preakness Stakes and the Belmont Stakes. Twenty three-year-old horses compete in the Kentucky Derby.
The Kentucky Derby is also referred to as the "Run for the Roses" because a blanket of roses is draped over the winner. In 1896, Ben Brush became the first horse to receive flowers; he was given an arrangement of pink and white roses. the red rose became the official flower of the Kentucky Derby in 1904. The winning horse now receives a garland of more than 400 red roses which have been sewn into a backing of green satin. The winning jockey receives a bouquet of 60 long stemmed roses wrapped in ten yards of ribbon.
I remember watching the Kentucky Derby in 1978, as a child. I was drawn to the race horse
Affirmed
, and hoped that he would win the Kentucky Derby. I was very pleased that he won the race. I rooted for him in the Preakness and the Belmont, and watched him win those races too, beating his rival
Alydar
.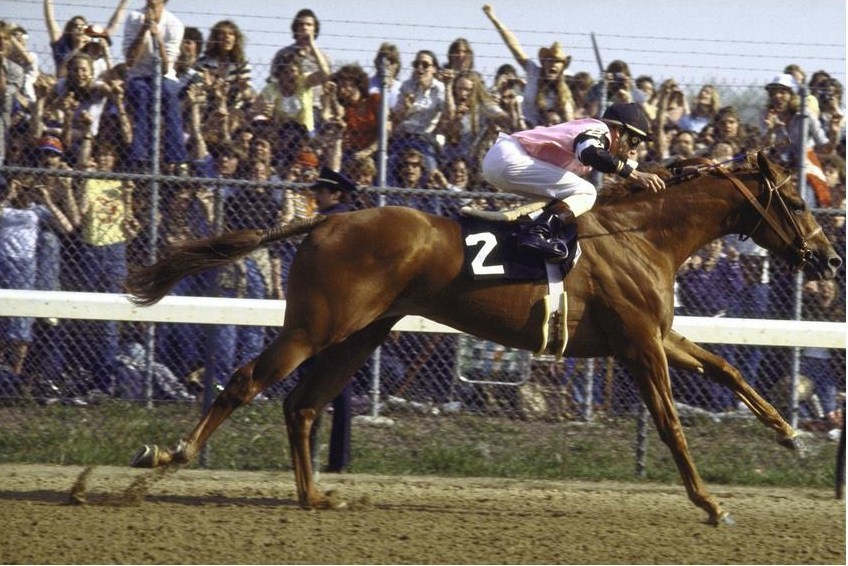 References
Kentucky Derby (official site)
Kentucky Derby (Wikipedia)