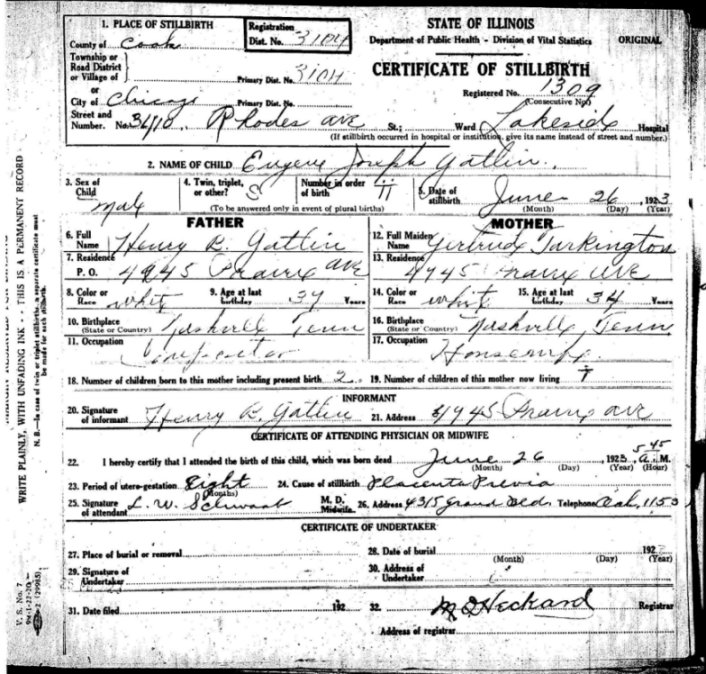 State of Illinois, Department of Public Health, Division of Vital Statistics. Certificate of Stillbirth no. 1309, Eugene Joseph Gatlin. 26 June 1923.
Eugene Joseph Gatlin was the stillborn son of my great-grandparents Henry Brown Gatlin and Anna Gertrude Tarkington. He was stillborn on 26 June 1923 in Chicago, Illinois, and was
buried on 17 July 1923
in Oak Forest Cemetery, Oak Forest, Cook County, Illinois.