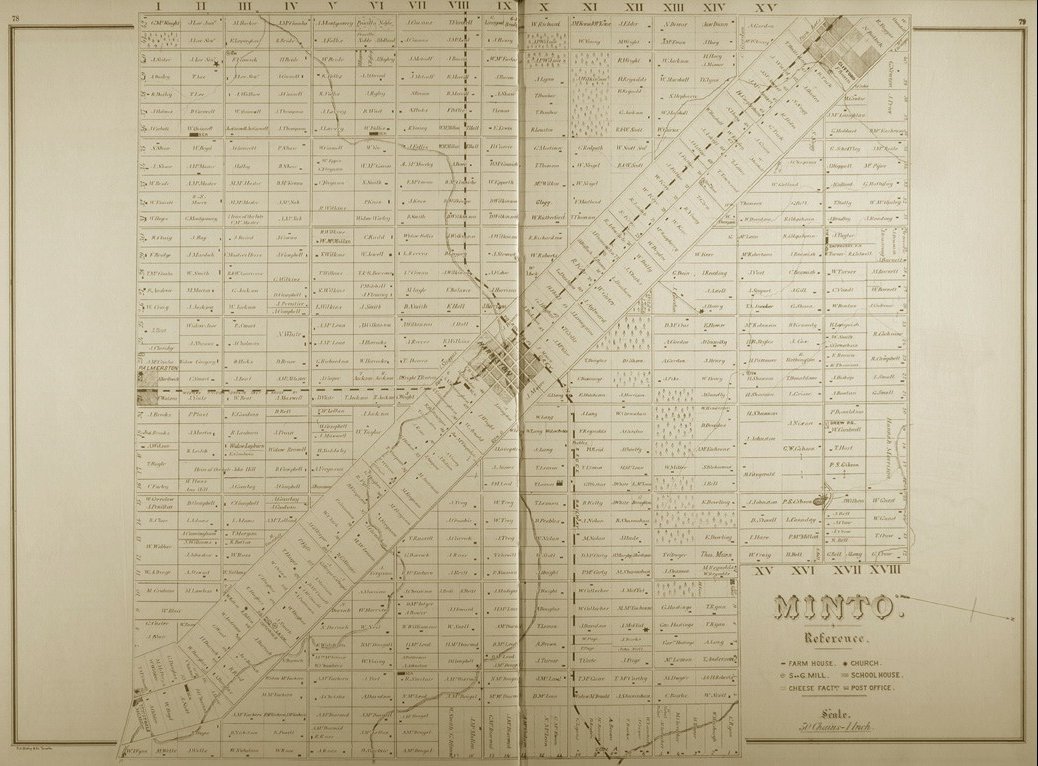 Township of Minto. Map of the County of Wellington. 1877. Available from In Search of Your Canadian Past: The Canadian County Atlas Digital Project. McGill University.
George Mapplebeck once owned Concession 3, Lot 38 in the Township of Minto, Wellington County, Ontario, Canada. By the time this map was made, he had moved, and the lot belonged to
J. Wallace.
However, the map is still useful, because I can see where he lived. His son James, my great-grandmother Kathleen Graham's stepfather and adoptive (possibly informally rather than legally) father, may have been born in this area. According to the Ontario Land Record Index, George's land assignment for Concession 3, Lot 38 was issued on 17 November 1855. George is enumerated in Minto in the 1861 agricultural Census of Canada, but I cannot find him or his family in the personal census. By 1871, the family had moved to Hamilton, Ontario, Canada.
To zoom in for a closer look at this map, go to
http://digital.library.mcgill.ca/countyatlas/images/maps/townshipmaps/weli-m-Minto.jpg
.