FamilySearch has added the database
Illinois, Archdiocese of Chicago, Cemetery Records, 1864-1989
to their collection. It contains records from cemeteries that are under the jurisdiction of the Archdiocese of Chicago. The majority of records are burial index cards, but the collection also includes some burial registers, burial logs, and lot owner registers. The cemeteries are located in Cook and Lake Counties, Illinois.
When I searched this collection, I found burial index cards for my 3nd-great-grandmother
Sadie (Dyer) Gatlin
and some of her children. For me, the biggest find was the burial card for Sadie's daughter
Anna Elizabeth (Gatlin) Doying
. Until I found her burial index card, I did not know where she was buried. Her burial date (2 September 1964) also helps me to estimate a death date for her. I know that she died in August 1964; she probably died at the end of August.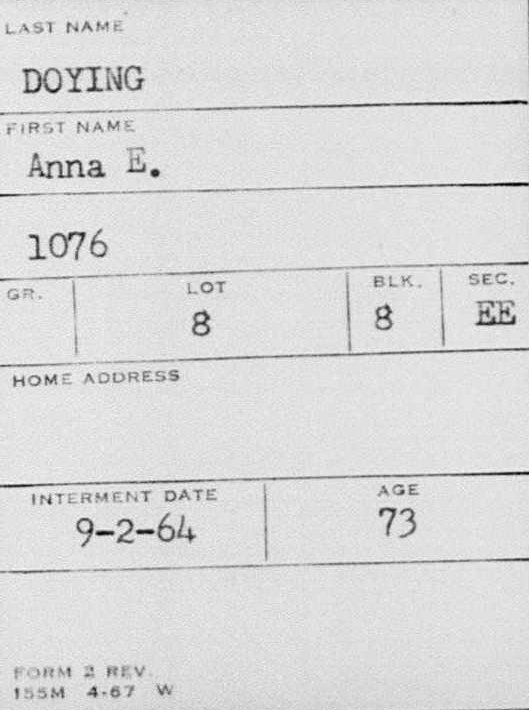 Illinois, Archdiocese of Chicago, Cemetery Records, 1864-1989, database with images, FamilySearch (https://familysearch.org/ark:/61903/1:1:Q2HF-5Q4M : 31 October 2016), Anna E Doying, 02 Sep 1964; citing River Grove, Cook, Illinois, United States, St. Joseph's, Archidiocese of Chicago; FHL microfilm 1,493,420.