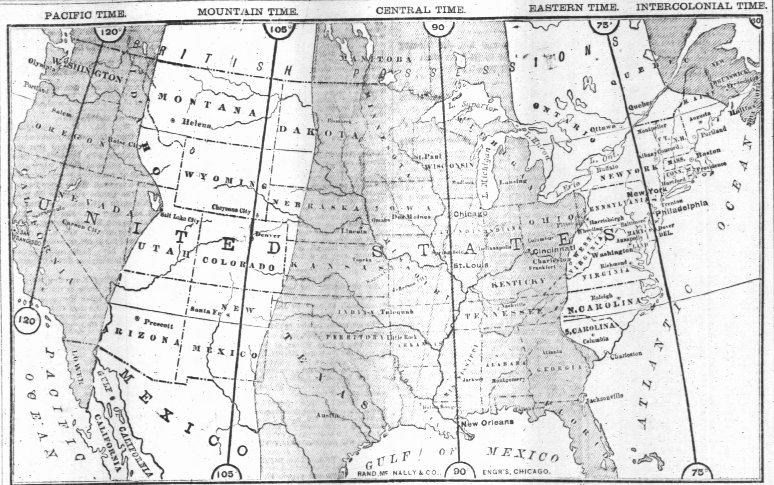 Chicago Tribune, 18 November 1883, page 12
On 18 November 1883, five standard time zones were implemented across the United States and Canada. The General Time Convention had been held at the Grand Pacific Hotel in Chicago, Illinois on 11 October 1883.
At the convention
, railroad executives decided to adopt the time zone system developed by
William F. Allen
.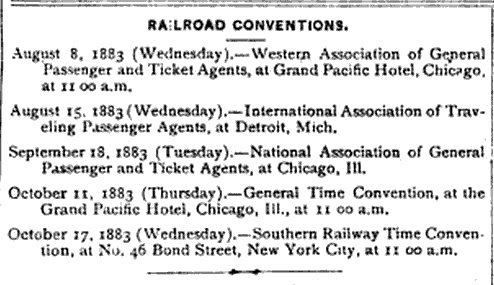 The Official Railway Guide: North American Freight Service Edition. National Railway Publication Co., 1883. Available from Google Books.
Before the time zones were implemented, more than fifty different times had been used by the railroads.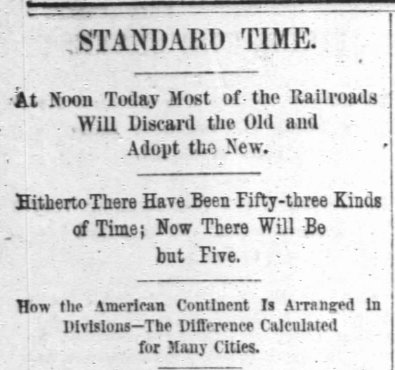 Chicago Tribune, 18 November 1883, page 12
Although the railroads adopted the time zones, their use was not legally required in the United States until 1918, when the
Standard Time Act
was passed. Calculations of differences in time were published, and train schedules sometimes included the difference between railroad time and local time.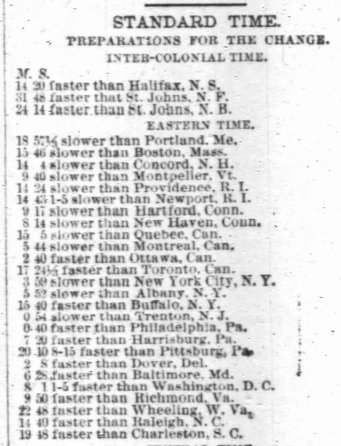 Chicago Tribune, 18 November 1883, page 12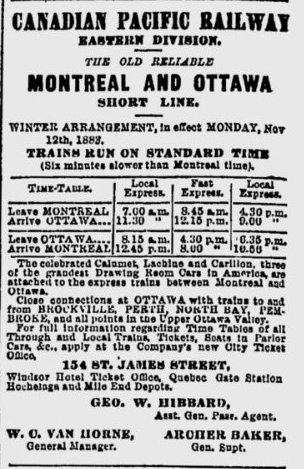 Montreal Daily Witness, 19 November 1883, page 6
Jewelers saw the time zone plan as a business opportunity, and offered to regulate watches so that they would conform to the standard time.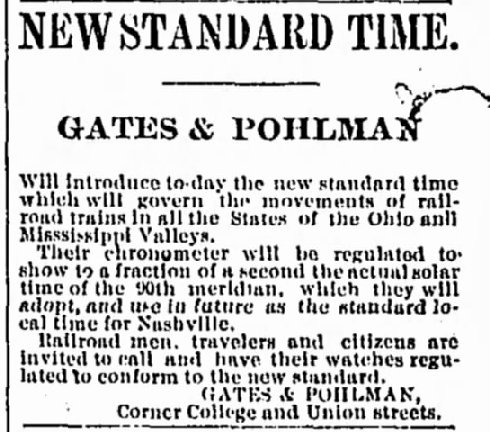 Daily American (Nashville, TN), 18 November 1883, page 2
Other businesses also mentioned the standard time in their advertisements.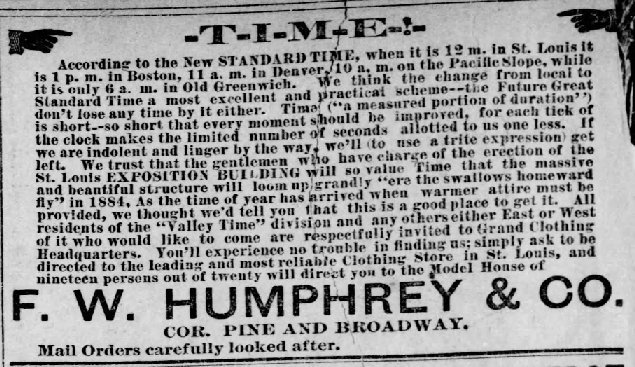 St. Louis Post-Dispatch, 19 November 1883, page 8