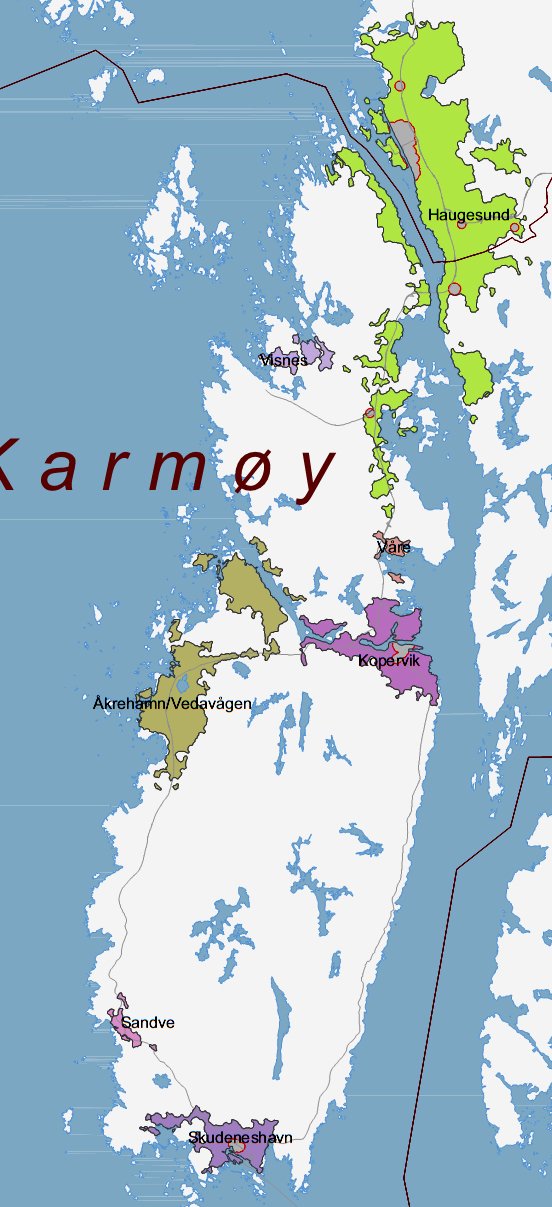 Urban areas of Karmøy 2005. 20 June 2011. By Statistisk sentralbyrå (Statistisk sentralbyrå tettstedskart 2005) [CC BY 3.0 (http://creativecommons.org/licenses/by/3.0)]. Available from Wikimedia Commons.
This map shows the urban areas of Karmøy, a municipality located in Rogaland, Norway. Most of Karmøy is located on Karmøy Island.
My 2nd-great-grandmother
Marthe Elisabeth Erickson
(Eriksdatter) was from
Avaldsnes
, which is now part of the municipality of Karmøy. Her mother Marthe Maria Jacobsdatter was also from Avaldsnes. Her father Erik Svendsen Haavig was born in Torvastad, which is also now part of Karmøy.
The map also shows the nearby town of Haugesund. Marthe Elisabeth and her sister Marte Marie lived in Haugesund before they emigrated.