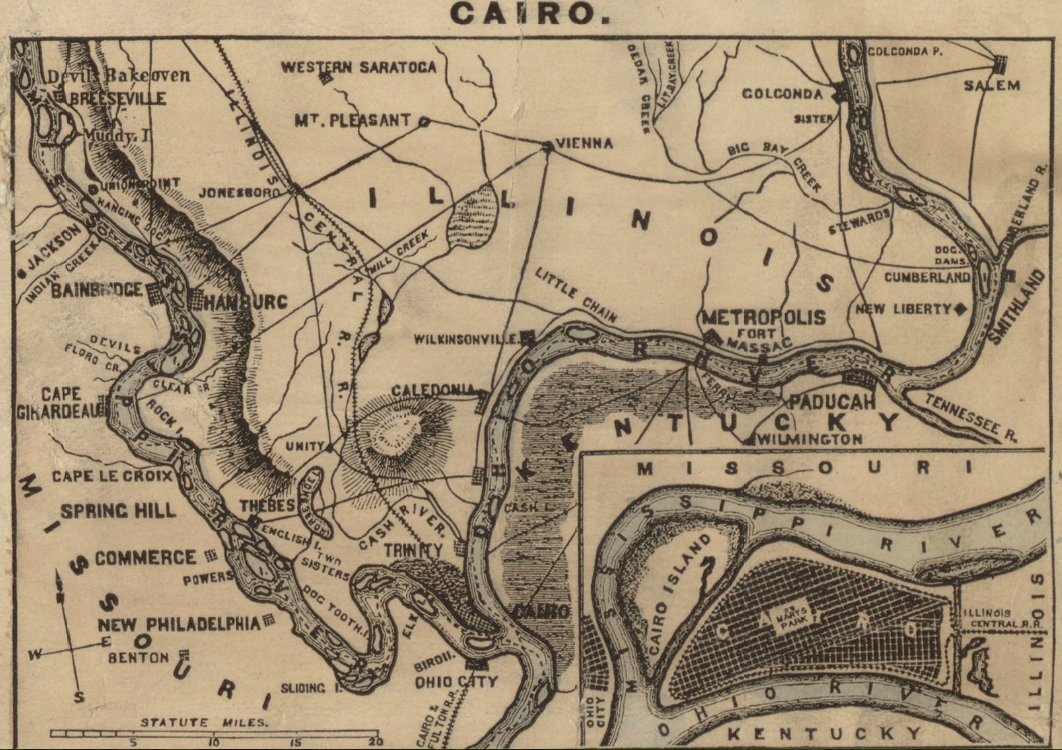 Viele, Egbert Ludovicus. H.H. Lloyd & Co's campaign military charts showing the principal strategic places of interest. H.H. Lloyd & Co., 1861. Public domain. Available from Wikimedia Commons.
My 3rd-great-grandfather
Davidson Binkley
died of measles 154 years ago today, on 9 January 1863, in Cairo, Alexander County, Illinois, while he was serving in Company G, 128th Illinois Infantry. This map shows the area where he was stationed, and where he died.