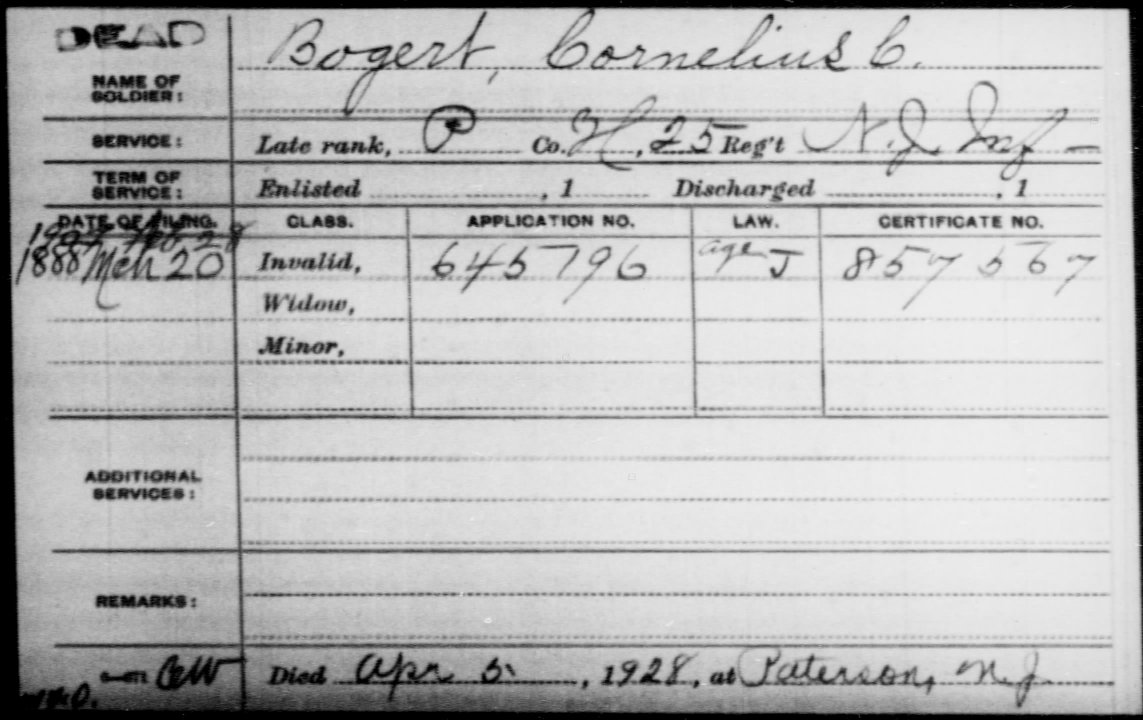 Cornelius C. Bogert index card. Organization Index to Pension Files of Veterans Who Served Between 1861 and 1900, compiled 1949 - 1949, documenting the period 1861 - 1942. National Archives and Records Administration. Record Group 15. Microform publication T289. Roll 305. Available from Fold3
.
My aunt's great-grandfather Cornelius C. Bogert was a private in Company H, 25th New Jersey Volunteer Infantry Regiment. The company was commanded by Captain James Inglis, Jr.
The regiment was active from September 1, 1862 to June 20, 1863. The men trained in Beverly, Burlington County, New Jersey, and then went to Washington, DC. They fought in the Battle of Fredericksburg (December 11-15, 1862) and the Siege of Suffolk (April 11 - May 4, 1863).
References
25th New Jersey Volunteer Infantry Regiment