The Battle of Verdun was one of the longest battles of World War 1. It was fought between the French and German troops, and lasted for nearly 10 months, from 21 February 1916 to 18 December 1916. More than 3/4 of French troops fought in this battle. There were more than 700,000 casualties, at a rate of about 70,000 per month.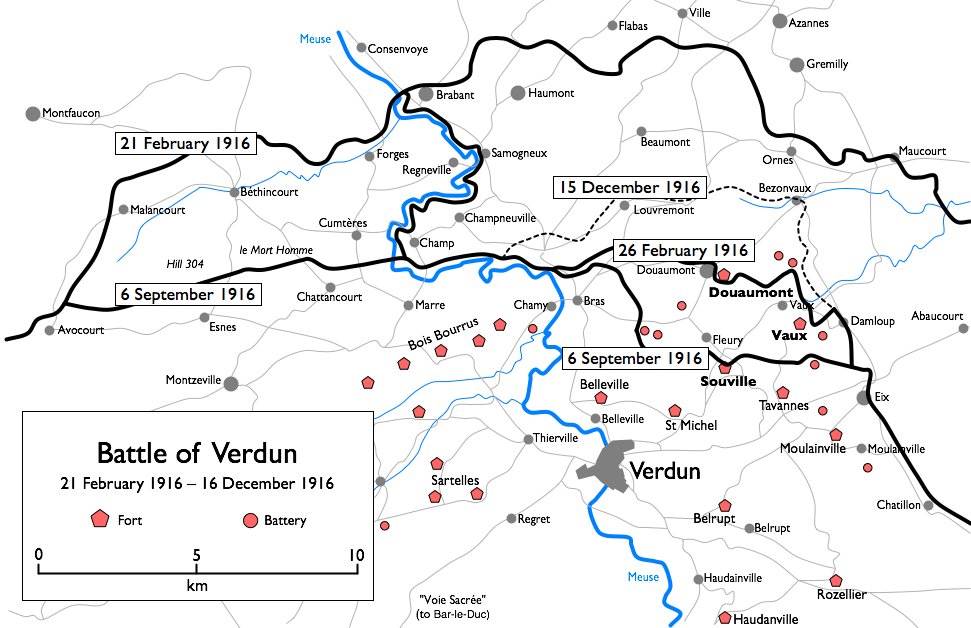 Battle of Verdun, 1916. By Gdr [GFDL (http://www.gnu.org/copyleft/fdl.html) or CC-BY-SA-3.0 (http://creativecommons.org/licenses/by-sa/3.0/)]. Available from Wikimedia Commons.
My first cousin three times removed Josef Eschbach was an
Obergefreiter
(corporal) in the Bavarian Army, Fußartillerie-Bataillon 21. He participated in the Battle of Verdun.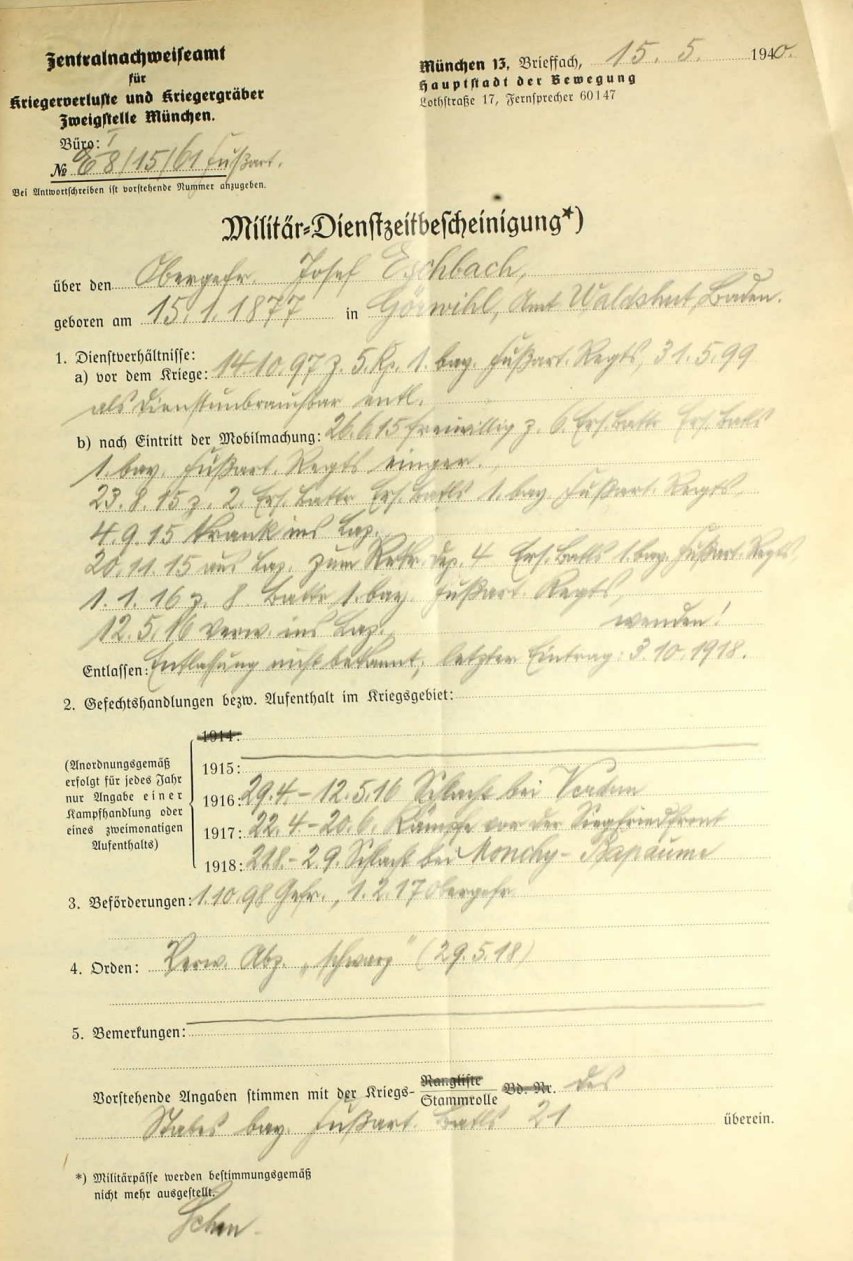 Fußartillerie-Bataillon 21. 15106-Kriegstammrolle. Ancestry.com. Bavaria, Germany, WWI Personnel Rosters, 1914-1918 [database on-line]. Provo, UT, USA: Ancestry.com Operations, Inc., 2010. Original data: Kriegsstammrollen, 1914-1918. Bavarian State Archives. Department IV, War Archive, Munich.
References
Battle of Verdun
The Battle of Verdun