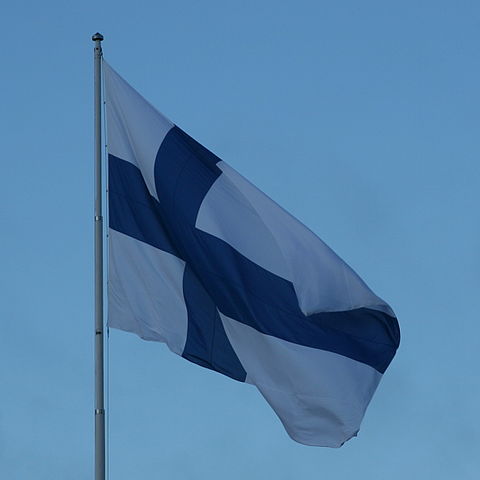 Finnish flag on independence day 2011, Tähtitorninmäki, Helsinki, Finland. 6 December 2011. Photo by Htm [CC BY-SA 3.0 (http://creativecommons.org/licenses/by-sa/3.0)]. Available from Wikimedia Commons.
Today Finland is celebrating 99 years of independence. Before the Parliament of Finland adopted the Finnish Declaration of Independence on 6 December 1917, Finland was an autonomous part of the Russian Empire, the Grand Duchy of Finland.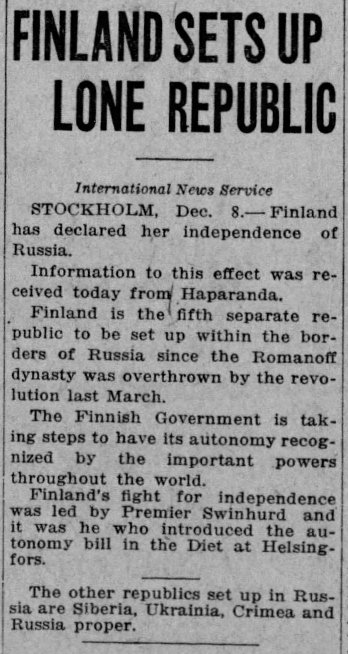 Evening News (Harrisburg, PA), 8 December 1917, page 1
Law professors at Berlin University declared that the Parliament of Finland had the right to proclaim independence. They believed that the change in Russian government had dissolved the union of Finland and Russia.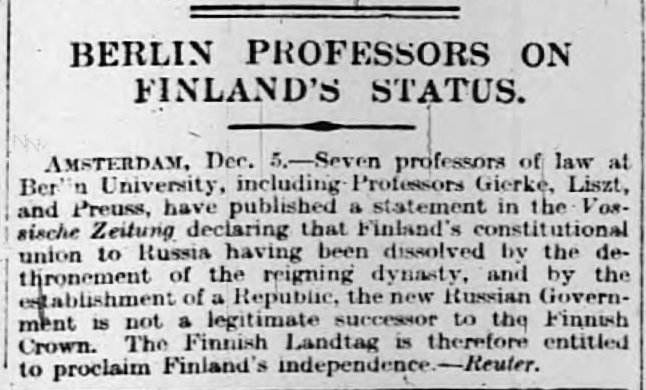 The Times (London, England), 6 December 1917, page 8
Sweden supported Finland's independence.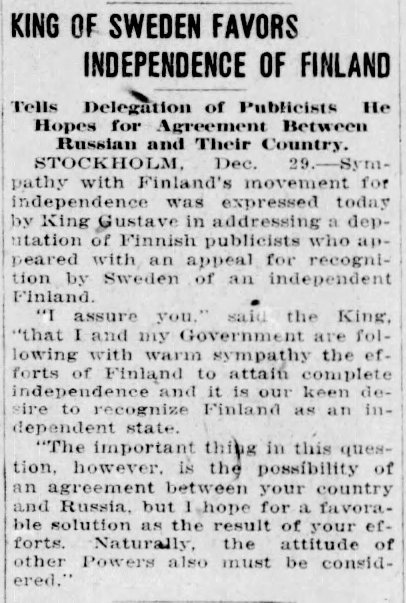 St. Louis Post-Dispatch, 30 December 1917, page 3