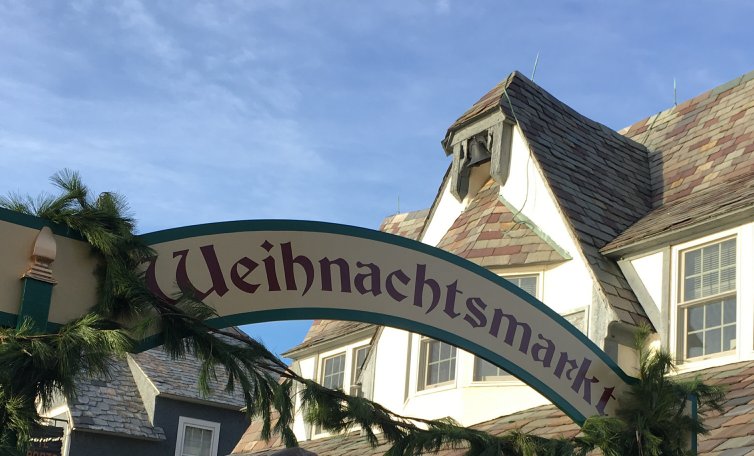 The Christmas market (
Weihnachtsmarkt
) is a tradition that goes back to the late Middle Ages in the German-speaking areas of Europe. It is a street market with open-air stalls which is held during the four weeks of Advent.
Today I attended the Lake Mohawk German Christmas Market in Sparta, New Jersey. Although it was the 15th annual
Weihnachtsmarkt
, I had not previously been aware of it. It is the largest Christmas market in New Jersey, and the only one that is run to donate back to the community. More than 110 vendors were present. The merchandise included jewelry, clothing, paintings, and German Christmas items. There was a petting zoo, the opportunity to visit with Santa, and an entertainment tent.
Since I am 1/4 German, some of my ancestors probably shopped at
Weihnachtsmärkte
. I enjoyed the experience and hope to go again next year.
References
Christmas market
History | Weihnachtsmarkt
Weihnachtsmarkt | Annual Lake Mohawk German Christmas Market, Sparta, NJ, USA